Silent Auction 2019
We're adding new and exciting items to our listing on a near daily basis, right up until the day of the event! Check back often to see what's new, and don't forget to purchase your tickets!
Evening Cruise on Asticou
Captain Rick Savage is generously providing this evening outing for up to 25 aboard Asticou. Cruise the waters around NEH with your group on this unforgettable evening adventure! Available to redeem on any mutually agreeable date in July or August 2019. Bring some appetizers and beverages to turn it into a scenic cocktail party!
Retail Value: $800.00
Seaside Deli & Sweets has generously provided all you need to turn an ordinary gathering into an extraordinary one! Spice up your next group meeting, dinner party, or just treat yourself with 12 mouthwatering cupcakes from Jennifer and her staff.
Retail Value: $35.00
"Schoodic Mountain" is an original oil painting by artist Christopher French. Measuring 20x16" the piece highlights the views from the Schoodic Peninsula with the peaks of MDI rising in the background.
Retail Value: $1200.00
Original Maine State Flag
Crafted by the Maine Flag Company in Portland, this re-creation of our great State's original flag (1901-1909) was generously provided by the Lincoln family. Perfect for indoor or outdoor use, measuring 24" x 36".
Retail Value: $70.00
Dooney & Bourke Chelsea handbag
The Chelsea bag, generously provided by D&B is made of stunning textured black leather which is as durable as it is beautiful. Featuring a spacious interior this bag can be worn over the shoulder and taken anywhere!
Retail Value: $308.00
"Invention Umbrella" is a 4'x6' rubber backed mat designed by David Milliken. Part of his "Whimsical" collection, this rug is certainly just that.
Retail Value: $272.00
Seaside Deli & Sweets $100 Gift Certificate
This $100 gift certificate, generously provide by Seaside Deli & Sweets, could be a real time saver this summer! Whether you have a house full of guests in need of lunch or are throwing a family gathering the could use some delectable sweets, save yourself the time and stress and let Jennifer and her staff handle it for you!
Retail Value: $100.00
This 3'x8' runner designed by David Milliken would be a fun way to liven up any hallway in your home. Made from durable nylon.
Retail Value: $300.00
Add a bit of comfort to sofa or maybe a splash of color to a loveseat with this set of four decorative throw pillows. Give your furniture new life with these well cushioned oversize pillows.
Neighborhood House Board member, Nancy Schafer is a woman of many talents… including hooking rugs. This one of a kind hand hooked rug will brighten up any room with a colorful and fun design featuring the island we call home along with iconic Main lobsters. Snap this up before it's gone!
Dooney & Bourke Mariella bag
This stylish bag epitomizes what Dooney & Bourke is all about. Smooth leather, tow inside zip pockets, a cell phone pocket, soft lining and detachable strat make this bag as functional as it is beautiful. Generously provided by D&B.
Retail Value: $695.00
"Takeout" Yoga Private Seessions
Instructor Mike Bouscaren is generously offering small group (1-4 or 5+ person) classes in the location of your choice! The one hour sessions are available for a "buy now" price of $100 for 1-4 students, or $150 for 5+ student, and you can choose what style of class you'd prefer— everything from meditation instruction, flow yoga, passive stretch, or even chair yoga.
Vintage 1940s Wine Poster
Vintage advertising, especially for European spirits, is very popular these days. This example generously provided by the Gleason Family is framed and ready to liven up any at-home entertaining area. This print for "Chianti Campani" of Italy is circa 1940s, and not a modern reproduction. Cin cin!
Fore! The NEH Golf Club has generously provided this certificate for 4 greens fees and with cart. The perfect way to spend a late summer afternoon or entertain guests! Certificate not valid July or August.
Dooney & Bourke Domed Satchel
Contributed by D&B, this streamlined domed satchel features a playful "pale blue" in combination with a unique basketweave.
Retail Value": $298.00
This Thule Parkway 957 hitch style bicycle rack will cary up to four cycles— perfect for the whole family! This well constructed bike rack, generously provided by the Gleason family, includes soft rubber cradles to protect the frame while keeping each bike secure.
Retail Value: $240.00
Hand Stitched Amish Quilt
An anonymous donor has generously provided this gorgeous quilt, hand crafted in the 1970s by an Amish woman and her daughters in Lancaster County, Pa. Everything is hand stitched in this classic display of Amish craftsmanship.
Retail Value: $500.00
Dooney & Bourke Crossbody Bag
Generously provided by D&B, this classic crossbody bag is made of durable nylon and features leather trim. Casual and versatile!
Retail Value $129.00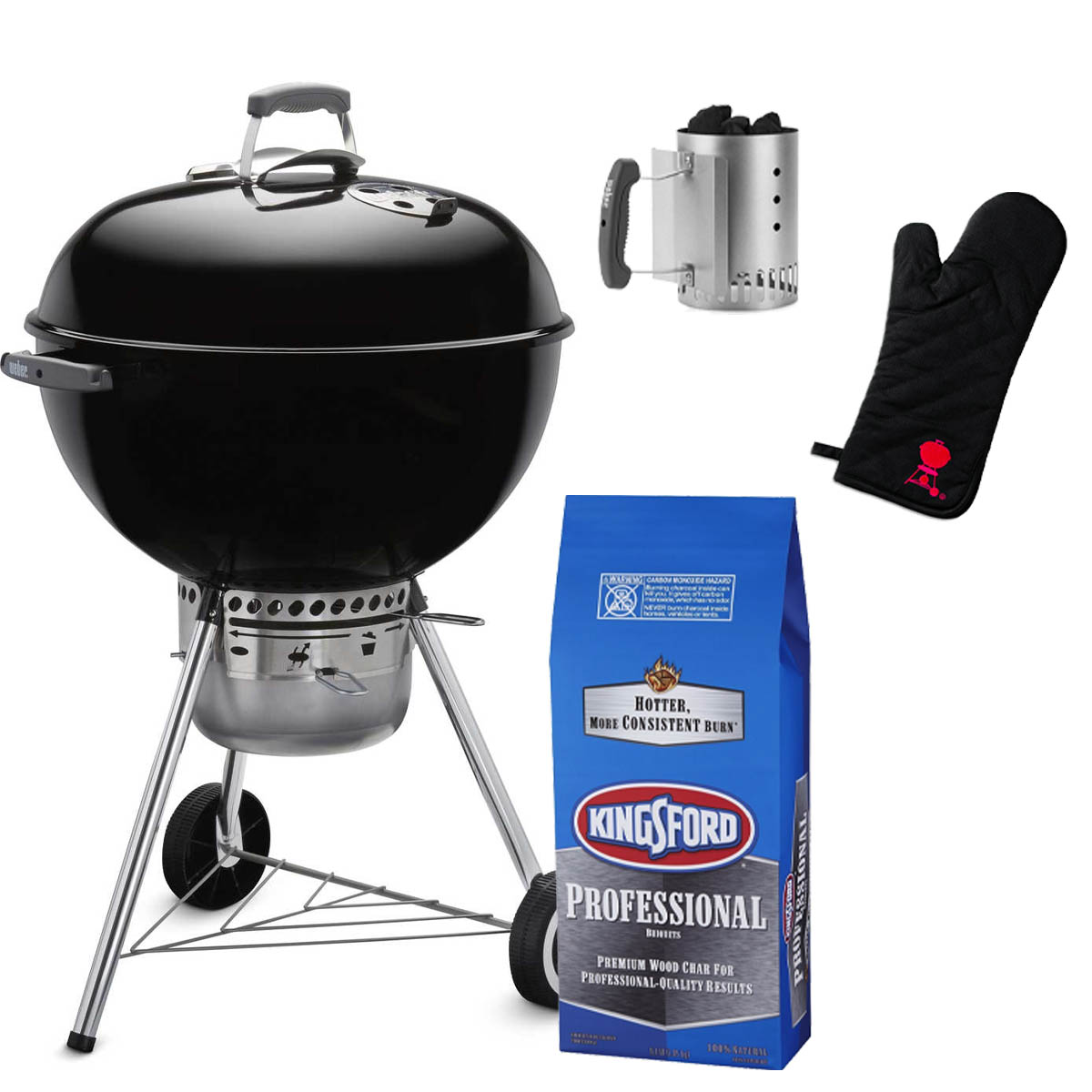 Everything you need for the perfect summer cookout! This basket includes a classic 22" Weber Charcoal Grill (Retail Value: $165.00), along with a bag of Kingsford charcoal, Weber chimney starter, and even a mitt in case things get a little hot. You can practically hear the sizzle now!
Want an easy way to entertain or just want a delicious dinner without the hassle? Chef Emily Damon of Island Star Take Away in Town Hill has got you covered! This gift certificate for TEN gourmet pizzas can be redeemed any time July through September. See why Island Star has been such a hit all year 'round!
Retail Value: $200.00
Dooney & Bourke Newport Tote
Contributed by D&B, this durable bag is crafted from Cabriolet cloth and features vachetta leather trim. Truly a style that is timeless.
Retail Value: $358.00
This KHS T-Rex youth size mountain bike from Island Bike Rental has everything a young rider needs to zoom across town or explore the carriage roads. Featuring a 24" front suspension and high quality Shimano components, this stylish bike also includes a Bell helmet.
The design on this unique run is called, "Frond," and at 3'x3' with a rubber backing, it can add some color and durability to small entryway or landing. Designed by David Milliken.
Retail Value: $116.00
The Haskell Family has generously contributed this "Family Breakfast" gift basket from Maine's own Stonewall Kitchen. Pour yourself a cup of coffee and wow your family or guests with a gourmet breakfast they won't forget.
Retail Value: $95.00
Framed Limited Edition Print
This reproduction of the Frank E. Schoonover oil painting, "Forward! They are ours!" was just one of 1,000 commissioned in 1985 by the Princeton Press. Generously contributed to the auction by the Lincoln Family, this framed piece measures 27" x 36" and makes a statement on any wall in the house.
Dooney & Bourke Camera Crossbody Bag
Generously contributed by D&B, the Camera Crossbody bag in steel blue features a generous adjustable shoulder strap, and just the right amount of room to carry the essentials.
Retail Value: $208.00
"Beehive" by Howie Motenko
This stunning photo print, provided by the Cornman Family, is matted and ready to be framed. Local photographer Howie Motenko is known for capturing the beauty of this island we are lucky enough to call home, and this print in particular is the perfect example of that.
Dooney & Bourke Shannon Tote
Crafted from waxed French Leather and featuring Italian hardware, this durable tote will last a lifetime. Generously contributed by Dooney & Bourke.
Retail Value: $328.00
Emily Davis, LMT, is generously providing this certificate good for a one hour massage at Five Element Massage in Seal Harbor.
The Gleason Family has provided this amazingly cool one-of-a-kind item! The "Picxel" is a lego-like kit that when assembled creates a "picture" of Hunter's Beach. A perfect summer-long activity for the entire family, the end result will be something that can proudly be displayed and admired. Find out more about Picxel here.
The Kimball Shop & Boutique has generously contributed this hand tufted Liora Manne rug which measures 27" x72" and features a playful design perfect for any dog lover. Beautiful enough for inside, but durable enough for outdoors as well.
Retail Value: $113.00
Everything you need to host your own Ice Cream Social! This basket includes a Cuisinart electric ice cream maker along with cones, an assortment of toppings, Ben & Jerry recipe book, and more!
Retail Value: $85.00
Oversized Toppling Timbers Game
This classic block game has a twist— each block is over 7 in. long, and the timber tower can grow to be more than FIVE FEET! In the backyard or at camp, this fun filled game will be entertaining for players of all ages.
Retail Value: $70.00
Dooney & Bourke Adele Handbag
Designed in America and crafted in Italy, the Adele purse is generously provided by D&B. Featuring adjustable and detachable straps and a magnetic closure. A convenient sized bag perfect for anyone on the go.
Retail Value: $595.00
Seaside Deli & Sweets $50 Gift Certificate
Seaside Deli & Sweets has generously provided this $50 gift certificate— perfect to grab a takeout lunch for the trail or boat, or anytime you sweet tooth strikes. One bit and you'll know why this new eatery has been such a hit!
Retail Value: $50.00
Instant Pot & Accessories
Instant Pots are the perfect way to quickly prepare a mouthwatering weeknight meal. This basket, generously contribute by the Lincoln family, not only includes a 6qt. Instant Pot, but a selection of accessories as well.