Silent Auction 2019
We're adding new and exciting items to our listing on a near daily basis, right up until the day of the event! Check back often to see what's new, and don't forget to purchase your tickets!
Evening Cruise on Asticou
Captain Rick Savage is generously providing this evening outing for up to 25 aboard Asticou. Cruise the waters around NEH with your group on this unforgettable evening adventure! Available to redeem on any mutually agreeable date in July or August 2019. Bring some appetizers and beverages to turn it into a scenic cocktail party!
Retail Value: $800.00
Artist and Neighborhood House Board member Kathe Gates McCoy generously provided this original watercolor depicting the tidal waters surrounding our island home. This understated but beautiful piece would be a worthy addition to any home.
Value: $200.00
Seaside Deli & Sweets has generously provided all you need to turn an ordinary gathering into an extraordinary one! Spice up your next group meeting, dinner party, or just treat yourself with 12 mouthwatering cupcakes from Jennifer and her staff.
Retail Value: $35.00
Framed Oil Painting by Christopher French
"Schoodic Mountain" is an original oil painting by artist Christopher French. Measuring 20x16" the piece highlights the views from the Schoodic Peninsula with the peaks of MDI rising in the background.
Retail Value: $1200.00
This beautiful handmade rose quartz necklace was created and contributed by Heidi Carey. The bold style and soft colors make this a fun piece to show off all summer long. Find out more about Heidi Carey's collection at heidicarey.com.
Retail Value: $235.00
Dooney & Bourke Newport Tote
Contributed by D&B, this durable bag is crafted from Cabriolet cloth and features vachetta leather trim. Truly a style that is timeless.
Retail Value: $358.00
Original Maine State Flag
Crafted by the Maine Flag Company in Portland, this re-creation of our great State's original flag (1901-1909) was generously provided by the Lincoln family. Perfect for indoor or outdoor use, measuring 24" x 36".
Retail Value: $70.00
"Invention Umbrella" is a 4'x6' rubber backed mat designed by David Milliken. Part of his "Whimsical" collection, this rug is certainly just that.
Retail Value: $272.00
Seaside Deli & Sweets $100 Gift Certificate
This $100 gift certificate, generously provide by Seaside Deli & Sweets, could be a real time saver this summer! Whether you have a house full of guests in need of lunch or are throwing a family gathering the could use some delectable sweets, save yourself the time and stress and let Jennifer and her staff handle it for you!
Retail Value: $100.00
"Beehive" by Howie Motenko
This stunning photo print, provided by the Cornman Family, is matted and ready to be framed. Local photographer Howie Motenko is known for capturing the beauty of this island we are lucky enough to call home, and this print in particular is the perfect example of that.
Seaside Deli & Sweets $50 Gift Certificate
Seaside Deli & Sweets has generously provided this $50 gift certificate— perfect to grab a takeout lunch for the trail or boat, or anytime you sweet tooth strikes. One bit and you'll know why this new eatery has been such a hit!
Retail Value: $50.00
This 3'x8' runner designed by David Milliken would be a fun way to liven up any hallway in your home. Made from durable nylon.
Retail Value: $300.00
Fork & Table Gift Certificate
An anonymous supporter has generously provided this $150 gift certificate to The Fork & Table. It's the perfect excuse to enjoy a fun (and delicious) evening out!
Retail Value: $150.00
This fun set of three oxidized bangle bracelets generously provided by Shaw Jewelry feature cubic zirconium embellishments to add a little sparkle. A unique way to add some understated pizzaz to your outfit.
Retail Value: $395.00
This antique room screen features ornamental hand painted flowers as well as dogs. Whether you keep the design as is, add to it, or even repaint it entirely, unique pieces like this simply aren't made anymore.
"Passage" is an original framed watercolor that has been both painted by and provided by Ellen Kappes. Depicting the span of water between Bear Island and Northeast Harbor, this lovely work is a vibrant reminder of the natural splendor surrounding us.
Hand Stitched Amish Quilt
An anonymous donor has generously provided this gorgeous quilt, hand crafted in the 1970s by an Amish woman and her daughters in Lancaster County, Pa. Everything is hand stitched in this classic display of Amish craftsmanship.
Retail Value: $500.00
This stunning necklace features a simple rope band and elegant hand crafted Nepalese turquoise and sterling pendant. Add something fun and unique to your wardrobe!
Instant Pot & Accessories
Instant Pots are the perfect way to quickly prepare a mouthwatering weeknight meal. This basket, generously contribute by the Lincoln family, not only includes a 6qt. Instant Pot, but a selection of accessories as well.
This oversized hand turned ceramic bowl was generously provided by the Baird Family. It truly is a functional piece of art study enough to have out for everyday use.
Monica Davis generously crafted and contributed this beautiful earrings. Featuring vermeil hoops and carnelian stones these would be a stylish way to accessorize any wardrobe!
Retail Value: $250.00
Our generous neighbors at the Romantic Room have provided this fun and durable 100% wool hooked rug. Featuring a boldly colored nautical theme this small rug is perfect for the porch or entryway to welcome guests all summer long!
Retail Value: $135.00
Neighborhood House Board member, Nancy Schafer is a woman of many talents… including hooking rugs. This one of a kind hand hooked rug will brighten up any room with a colorful and fun design featuring the island we call home along with iconic Maine lobsters. Snap this up before it's gone! You can view more of Nancy's work here.
Dooney & Bourke Mariella bag
This stylish bag epitomizes what Dooney & Bourke is all about. Smooth leather, tow inside zip pockets, a cell phone pocket, soft lining and detachable strat make this bag as functional as it is beautiful. Generously provided by D&B.
Retail Value: $695.00
Generously painted and contributed by Katie Bell, this framed picture is bright and cheerful in nature and would be a great addition to any any home. The combination of vibrant watercolors and ink really make this framed painting "pop."
Main Street Mercantile of Northeast Harbor has generously provided this fun and practical item perfect for any beer enthusiast. The copper coated "growler" is pressurized with CO2 allowing it to keep beer fresh and carbonated for weeks, and cold all day long. Say "cheers!" and be sure to bid on this unique vessel sure to please any craft brew aficionado.
Retail Value: $229.00
"Takeout" Yoga Private Seessions
Instructor Mike Bouscaren is generously offering small group (1-4 or 5+ person) classes in the location of your choice! The one hour sessions are available for a "buy now" price of $100 for 1-4 students, or $150 for 5+ student, and you can choose what style of class you'd prefer— everything from meditation instruction, flow yoga, passive stretch, or even chair yoga.
Dark rum, ginger beer, and a little lime— all you need for a Dark & Stormy! This fun basket not only includes all of the makings for the popular drink, it even comes with two Yeti tumblers, cocktail napkins, and a gift certificate to the Islesford Dock Restaurant. Everything you need for the perfect summer evening!
Rockefeller Garden Passes
Our friends from the Land & Garden Preserve has generously provided four passes to the Abby Aldrich Rockefeller Garden. To reserve a day and time to view the gardens, you simply need to log on to the Land & Garden Preserve's website and enter the passcode provided with the passes.
This KHS T-Rex youth size mountain bike from Island Bike Rental has everything a young rider needs to zoom across town or explore the carriage roads. Featuring a 24" front suspension and high quality Shimano components, this stylish bike also includes a Bell helmet.
Vintage 1940s Wine Poster
Vintage advertising, especially for European spirits, is very popular these days. This example generously provided by the Gleason Family is framed and ready to liven up any at-home entertaining area. This print for "Chianti Campani" of Italy is circa 1940s, and not a modern reproduction. Cin cin!
The Haskell Family has generously contributed this "Family Breakfast" gift basket from Maine's own Stonewall Kitchen. Pour yourself a cup of coffee and wow your family or guests with a gourmet breakfast they won't forget.
Retail Value: $95.00
Dooney & Bourke Adele Handbag
Designed in America and crafted in Italy, the Adele purse is generously provided by D&B. Featuring adjustable and detachable straps and a magnetic closure. A convenient sized bag perfect for anyone on the go.
Retail Value: $595.00
Swallowfield has generously contributed this amazingly well crafted Brhams Mount Blanket. The neutral tone features a varying stripe pattern and is the perfect addition to keep draped over a sofa or chair for those cool evenings. See more of what Swallowfield has to offer at their Main St. shop or online at swallowfieldshop.com
Retail Value: $260.00
Add a bit of comfort to sofa or maybe a splash of color to a loveseat with this set of four decorative throw pillows. Give your furniture new life with these well cushioned oversize pillows.
Dooney & Bourke Crossbody Bag
Generously provided by D&B, this classic crossbody bag is made of durable nylon and features leather trim. Casual and versatile!
Retail Value $129.00
This Thule Parkway 957 hitch style bicycle rack will cary up to four cycles— perfect for the whole family! This well constructed bike rack, generously provided by the Gleason family, includes soft rubber cradles to protect the frame while keeping each bike secure.
Retail Value: $240.00
Provided by a generous anonymous donor, this silver rope necklace features a single pearl. Informal but elegant, this necklace works with virtually any outfit.
Retail Value: $60.00
Generously provided by Bose, these bluetooth earbuds are fully wireless and include a charging case. They are sweat and weather resistant, and hold a charge for five hours of use. Bose even has an app to track them if you misplace them!
Retail Value: $200.00
Half Cord of Firewood & Fire Pit
Savage Forest Enterprise and Kay Graves teamed up to generously provide this unique "basket." Not only will you get a backyard fire pit perfect for outdoor gatherings, but you'll also get a half cord of firewood delivered anywhere on MDI!
Retail Value: $450.00
Generously provided by the Gleason Family, this basket contains an assortment of goodies any toddler is sure to love. From farm animals to age appropriate activity books, a pirate bag and even a stylish nautical rain jacket, this basket is sure to provide lots of enjoyment.
F.T. Brown has generously contributed this high quality carbon steel camping knife. Crafted by Helle, this knife features a handmade wood handle and a leather sheath which will last you a lifetime.
Retail Value: 119.00
Ted's Takeout Certificate
Ted's takeout has generously provided this $50.00 certificate. Perfect to grab a delicious lunch on-the-go this busy summer season, or treat yourself after a morning on the trail. From classic lobster rolls to wraps, ice cream, and more— there's something for everyone at Ted's!
Retail Value: $50.00
Neighborhood House isn't the only one who throws a celebration each summer— so to does Friends of Acadia. The Gogolak Family has generously contributed two tickets to FOA's August 10 fundraiser for two of our lucky Bash patrons to enjoy!
Value: $600.00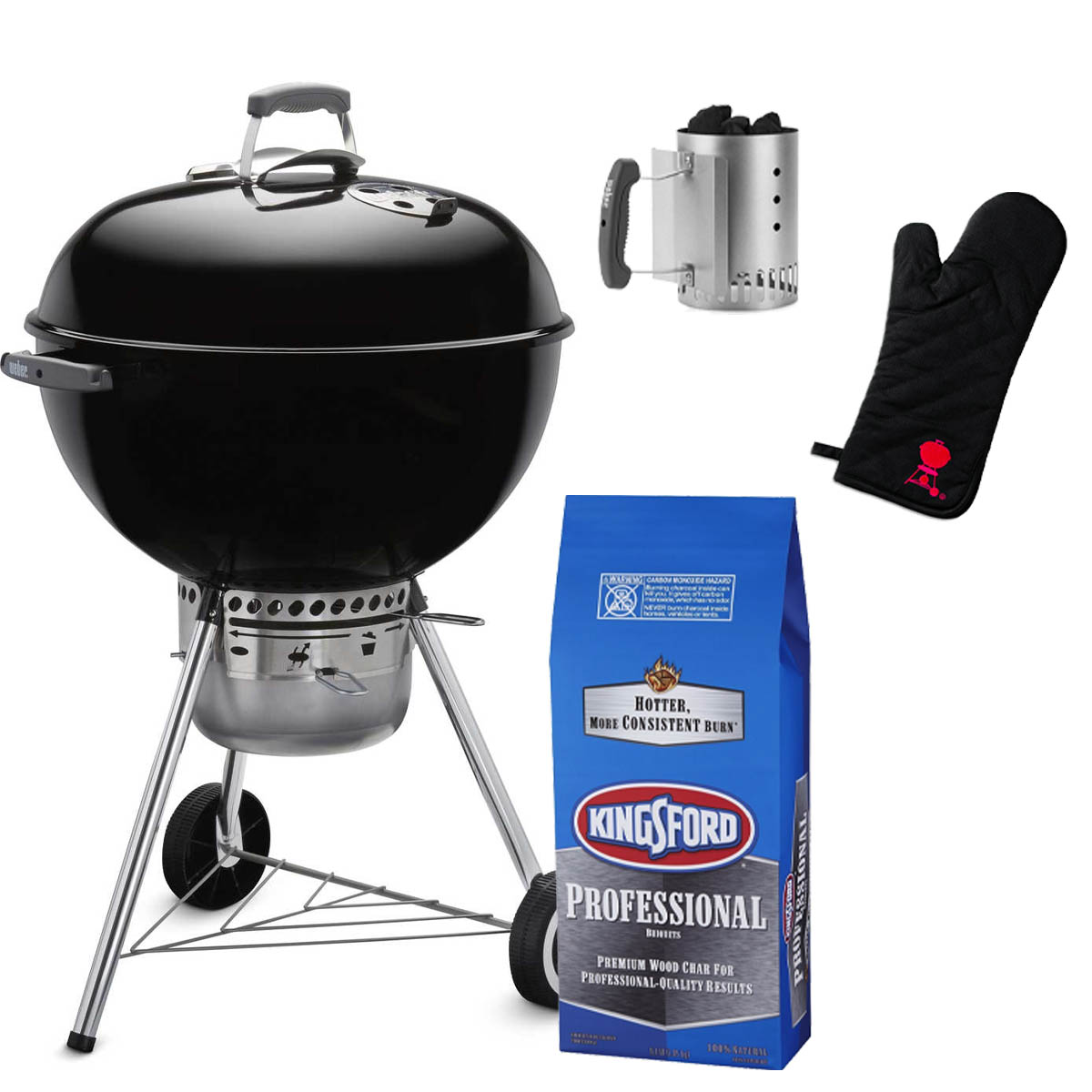 Everything you need for the perfect summer cookout! This basket includes a classic 22" Weber Charcoal Grill (Retail Value: $165.00), along with a bag of Kingsford charcoal, Weber chimney starter, and even a mitt in case things get a little hot. You can practically hear the sizzle now!
This linked silver sea glass bracelet handcrafted by Lisa Hall is a classic style that has become synonymous with our island home. Whether you you already have pieces by Lisa or this is your very first, it will instantly become one of your go-to accessories. See more of Lisa's work at her NEH Studio, or online at lisahalljewelry.com.
Retail Value: $675.00
Dooney & Bourke Shannon Tote
Crafted from waxed French Leather and featuring Italian hardware, this durable tote will last a lifetime. Generously contributed by Dooney & Bourke.
Retail Value: $328.00
The song "Two for Tea" sung by Doris Day asks, "Oh, can't you see how happy we would be?" If you're the winning bidder for this tea basket, the answer is a resounding "yes!" Featuring a collection of gourmet teas along, sweets, and all you need to prepare and serve (including a beautiful woven tray), this basket generously provided by the Beamer Family will make you want to have tea time all the time!
Retail Value: $200.00
Swallowfield generously contributed this colorful and FUN Bocce set. Bocce, also known as "lawn bowling" is the prefect backyard game for the summer and sure to keep both kids and adult guests entertained. The set includes painted wood bocce balls, a jack, and convenient drawstring storage bag.
Retail Value": $145.00
Mother's Kitchen 4 Boxed Lunches
Nothing says summer like a freshly made lunch from Tasha and her staff at Mother's Kitchen in Town Hill. Perfect for a picnic on shore or sea, don't miss out on this delicious offering generously provided by Mother's Kitchen.
An anonymous donor generously contributed this original watercolor by celebrated artist, Winnie Smart. This large work would be the centerpiece of any wall in your home, and a worthy addition for any collector or lover of Winnie's work.
Taste of Maine Booze Basket
Maine is becoming known for its craft distilleries, and this unique basket features all you need to add a taste of Maine to your bar. Say "cheers" as you raise a glass with either Cold River Blueberry Vodka, Alchemy Dry Gin, or Tidewalker Bourgon Whiskey.
Retail Value: $122.00
Artist Mallie Loring Pratt has generously provided this framed oil on canvas painting. Vibrant and bold, this abstract work would be a lovely addition to anyone's collection.
Value: $350.00
Everything you need to host your own Ice Cream Social! This basket includes a Cuisinart electric ice cream maker along with cones, an assortment of toppings, Ben & Jerry recipe book, and more!
Retail Value: $85.00
MDI Stemless Wine Glasses
This set of six stemless wine glasses was generously provided by an anonymous donor and purchased right in NEH at the Kimaball Shop. Featuring an etched silhouette of our island home, these glasses are perfect for entertaining.
Retail Value: $93.00
Rose + Gaia makes "art that moves," with a wide selection of artistic print leggings for yoga and everyday life. Made in the USA, these colorful leggings will be your go-to pant for yoga and more. Winning bidder will have a selection of prints and sizes to choose from, with two pairs available in our auction. Find out more at www.roseandgaia.etsy.com
Retail Value: $65.00
60 Minute Float Tank Session
Our friend Karen Roper of Acadia Yurts & Wellness Center generously contributed this unique certificate for a 60 minute session in the center's float tank. A relaxing and energizing experience that will leave you feeling unbelievably rejuvenated and refreshed, if you'v yet to try a float tank, this is the perfect item for you!
Retail Value: $65.00
Roberto Hostins has generously provided this selection of Aveda beauty products featuring foot relief moisturizing creme, sun care hair veil, air control lightly holding hair spray, rinse less hair refresher, and stress-fix body creme. Be sure to visit Roberto at his NEW second location on Neighborhood Rd. in the WMH Architects building.
Retail Value: $140.00
Generously provided by Richard and JoAnne Fuerst, this original pastel painting by Adele Herter Seronde has quite a connection to Northeast Harbor. Seronde was one of the founders of Wingspread Galler, a local institution. Additionally, this painting also spent time as part of Betsy Flagg Melcher's collection in NEH.
Estimated Value: $300-$500
Dooney & Bourke Domed Satchel
Contributed by D&B, this streamlined domed satchel features a playful "pale blue" in combination with a unique basketweave.
Retail Value": $298.00
The design on this unique run is called, "Frond," and at 3'x3' with a rubber backing, it can add some color and durability to small entryway or landing. Designed by David Milliken.
Retail Value: $116.00
Dooney & Bourke Camera Crossbody Bag
Generously contributed by D&B, the Camera Crossbody bag in steel blue features a generous adjustable shoulder strap, and just the right amount of room to carry the essentials.
Retail Value: $208.00
These earrings created by and generously provided by Julie Havener. Featuring the timeless combination of 14K gold and brilliant pearls, they're sure to always be in style.. You can see more of Julie's work at the Lisa Hall Studio on NE Hbr., or visit her online Etsy shop.
Retail Value: $300.00
This hand crafted necklace will stand out with its vibrant floral design. Materials include yellow jade along with dyed mother of pearl.
Rose + Gaia makes "art that moves," with a wide selection of artistic print leggings for yoga and everyday life. Made in the USA, these colorful leggings will be your go-to pant for yoga and more. Winning bidder will have a selection of prints and sizes to choose from, with two pairs available in our auction. Find out more at www.roseandgaia.etsy.com
Retail Value: $65.00
Food & Wine Magazine's Executive Wine Editor, Ray Isle, has generously contributed and curated this four bottle collection:
Balance your life out with two bottles of top California Pinot Noir and the same number of great California Cabernet. Joseph Phelps' Freestone Vineyard Pinot comes form the cool, windy far coast of Sonoma County; sought-after producer Williams-Selyem's Weir Vineyard Pinot in turn is sourced from warmer vineyard in Mendocino, a bit further inland. For the Cabernets, Ehlers 1886—a nod to the original founding date of this winery—comes from the estate's home vineyard in St. Helena, in the heart of Napa Valley. Addendum sources the fruit for its robust Cabernet-Syrah blend from the high-altitude Stagecoach Vineyard, in the hills northeast of the town of Napa. All four are stellar wines, great for drinking any time
Total Retail Value: $385.00
Mount Desert Knives Chef's Knife
Mount Desert Knives has generously lent their support to our auction with this amazing Chef's Knife, which would instantly become the prized piece of cutlery in any chef's collection. Made right here on MDI by Michael Starnbach, the knife features a hand polished 8" blade is incredibly hard and durable. There's even a radio frequency ID microchip embedded in the handle with a unique serial number. You truly need to see this knife to fully appreciate it!
Retail Value: $550.00
Designed and contributed by Jennifer Judd-McGee of Swallowfield, this amazingly handy tray is crafted of of birch plywood and melamine making it amazingly sturdy yet light. It's the perfect size to hold some snacks during a rainy afternoon movie binge, but also stylish enough to use while entertaining guests.
Retail Value: $40.00
Want an easy way to entertain or just want a delicious dinner without the hassle? Chef Emily Damon of Island Star Take Away in Town Hill has got you covered! This gift certificate for TEN gourmet pizzas can be redeemed any time July through September. See why Island Star has been such a hit all year 'round!
Retail Value: $200.00
This beautifully crafted Irish wool blanket was generously contributed by Sweet Soles Boutique on Sea Street in NEH. While it works as a great accessory to almost any piece of furniture in the house, it's so soft you'll have a hard time not wrapping yourself up every time there's a chill in the air.
Retail Value: $200.00
Christopher Smith Bronze Mussels
Sculptor Christopher Smith crafted and contributed these beautiful set of three bronze mussel shells— a subtle yet gorgeous addition to any shelf or desktop in the house. Be sure to visit Christopher's gallery on Main Street in Northeast Harbor to see much more of his amazing work.
Retail Value: $240.00
Monica Davis created and generously donated this fun pair of earrings. Featuring vermeil hoops and blue sapphire, these are sure to be noticed and admired.
Retail Value: $225.00
J Aaron Mitchell Watercolor
Artist J. Aaron Mitchell has garnered a lot of notoriety over the past several years and has also been a long time support of The Neighborhood House. "Emilean" is an original watercolor generously provided by artist for our auction. This piece would be the perfect addition for anyone who already collects his art or for someone who has newly discovered his work.
Value: $900.00
Emily Davis, LMT, is generously providing this certificate good for a one hour massage at Five Element Massage in Seal Harbor.
This matted serigraph is part of a limited edition hand silk-screened by Ellen Kappes. Number 35 of 125, the piece is a playful and cheery depiction of winter on MDI.
Our friends from the Bar Harbor Garden Club have generously provided two passes to their July 29 Garden Tour along with two tickets to stop for a buffet lunch at the Asticou Inn. What an enjoyable way to spend a day!
Artist and proprietor of Swallowfield, Jennifer Judd-McGee not provided her artwork for this puzzle to be created, but she also generously contributed a copy to our auction as well! This 200 piece wooden "Mod Flower Garden" puzzle is the perfect group activity whether it's on a rainy day or just a little bit at a time over the course of the summer. You can catch more fun items like this at her Main St. shop or even shop online!
Dooney & Bourke Chelsea handbag
The Chelsea bag, generously provided by D&B is made of stunning textured black leather which is as durable as it is beautiful. Featuring a spacious interior this bag can be worn over the shoulder and taken anywhere!
Retail Value: $308.00
The Gleason Family has provided this amazingly cool one-of-a-kind item! The "Picxel" is a lego-like kit that when assembled creates a "picture" of Hunter's Beach. A perfect summer-long activity for the entire family, the end result will be something that can proudly be displayed and admired. Find out more about Picxel here.
Oversized Toppling Timbers Game
This classic block game has a twist— each block is over 7 in. long, and the timber tower can grow to be more than FIVE FEET! In the backyard or at camp, this fun filled game will be entertaining for players of all ages.
Retail Value: $70.00
The Holmes Store was generous enough to contribute not one, but TWO items for this year's auction. The large canvas tote offers utility, durability, and a classic style. Meanwhile, the cosmetic pouch— monogrammed with "NEH"— can fold down for easy storage or expand to carry your cosmetics on a weekend getaway.
Retail Value: $63.00
This original watercolor, generously provided by artist Mark Howard, is framed and ready to be displayed. Depicting a rocky coastal seascape, this work would fit perfectly in any area home.
Value: $450.00
The Kimball Shop & Boutique has generously contributed this hand tufted Liora Manne rug which measures 27" x72" and features a playful design perfect for any dog lover. Beautiful enough for inside, but durable enough for outdoors as well.
Retail Value: $113.00
Fore! The NEH Golf Club has generously provided this certificate for 4 greens fees and with cart. The perfect way to spend a late summer afternoon or entertain guests! Certificate not valid July or August.
Framed Limited Edition Print
This reproduction of the Frank E. Schoonover oil painting, "Forward! They are ours!" was just one of 1,000 commissioned in 1985 by the Princeton Press. Generously contributed to the auction by the Lincoln Family, this framed piece measures 27" x 36" and makes a statement on any wall in the house.
The Schmidt Family has generously provided this unique bucket featuring craft brew beers from across Maine. Enjoy beer from some of the nations most award winning breweries, including Sebago, Maine Beer Company, Foulmouth, and more!